Furnace Maintenance Tune-Up Services Near Skokie, IL
Residential Heating System Preventative Maintenance
Most of the heating system repairs we work on could have been prevented with regular furnace maintenance, which is why the team at Topline is committed to providing the best heater tune-ups in the Skokie, Morton Grove and Lake Villa areas. Connect with us for top-quality preventative maintenance service on your furnace or heat pump to get the system ready for our harsh Chicago winters. Avoid repairs and keep warm when the temperature drops this winter with the help of Topline HVAC!
Join Our Maintenance Club!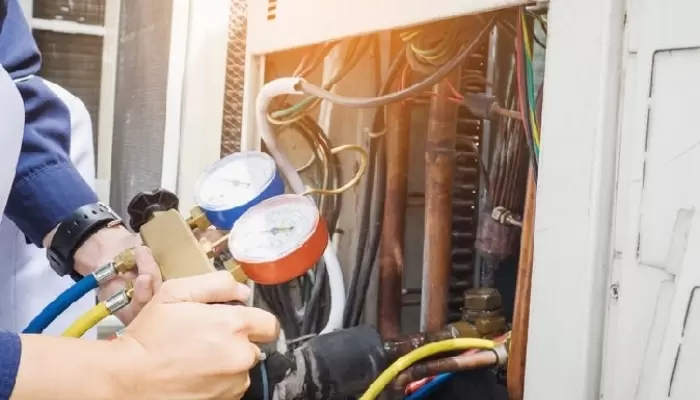 Benefits Of Regular Maintenance
A Better Working Furnace - After a tune-up your heating system will run like new again, keeping you and your family warm and cozy.
A More Efficient Furnace - A regular maintenance service allows your system to run at peak efficiency, saving you energy costs with every cycle.
A Furnace With Fewer Repairs - We can't tell you how many times we've caught and fixed a potential problem with a home heater before it causes major problems.
A Furnace That Lasts Longer - Your furnace is cleaned, connections are tightened, moving parts are lubricated, components are inspected - all leading to a longer lifespan for your furnace so you won't have to replace it anytime soon.
Steps Involved During A Furnace Tune-Up
Inspect heat exchanger.

Clean burners.

Check and adjust fan switch.

Clean and adjust pilot assembly.

Inspect safety controls.

Check combustion air openings.

Inspect flue pipe.

Secure all panels.

Inspect controls and safeties.

Replace air filter.

Check and calibrate thermostat.

Inspect belts and pulleys.
Get On Our Maintenance Schedule Now
We understand that no other single system in your home plays a larger role in your comfort or how much your utility bill will be than your heating system. That's why we specialize in comfortable, cost-effective heating solutions for heating systems including furnaces, boilers and heat pumps. We also provide annual maintenance contracts and assess your heating system to evaluate its energy efficiency.
For prompt, affordable heating system maintenance, contact the professionals of Topline today at (866) 867-5463 . Or click on the button below to go ahead and schedule your heating system tune-up right now!
Schedule Now