Preventive AC Maintenance Services Near Skokie, IL
Air Conditioning Maintenance For Your Chicago Home
At Topline HVAC, we do all of the necessary routine maintenance and tune-ups to ensure that your home's air conditioning system is ready for the summer. Maintaining the proper operation of your air conditioner is essential for avoiding potential repairs and the costs associated with system failure. By signing up for regular AC maintenance on your air conditioning unit with Topline HVAC, you can rest assured that keeping cool this summer will be a breeze!
Join Our Maintenance Club!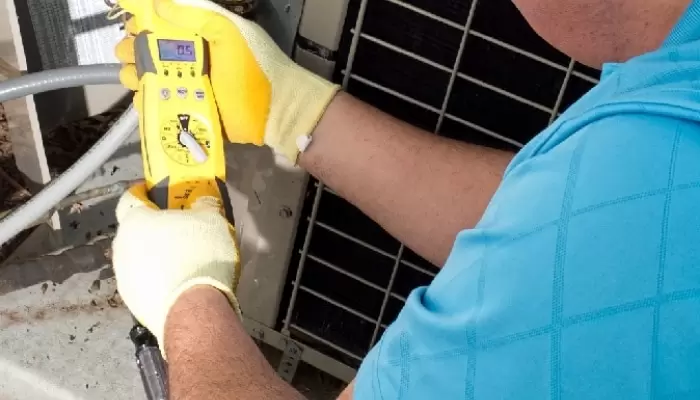 Benefits Of Maintenance
Your AC Runs Better - With regular maintenance, your system runs almost like new, keeping you and your family the right temperature.
Your AC Runs More Efficiently - By keeping your Chicago air conditioner in tip-top shape, you can shave additional money off of your cooling bills this summer, and those savings will be much greater than what you pay for the visit itself.
Your AC Breaks Down Less Often - When your system runs better there is less chance of it breaking down.
Your AC Lasts Longer - Regular maintenance also extends the lifespan of your air conditioner as the need for a major repair is much less likely to occur.
Keep your air conditioner in good health with a visit from our licensed and certified air conditioning technicians. Our Chicago HVAC technicians are fully trained and provide the best heating and cooling service in the area. Our goal is to promote quality and professionalism in the heating and cooling industry in the state of Illinois and demonstrate a concern for the safety, comfort and health of our customers by providing quality services.
What Happens During An AC Tune-Up
An AC tune-up is a thorough service that checks, cleans, tightens and overall services an air conditioning system. Some of the action items performed during the service include:
Replace air filter.
Test thermostat for proper operation and calibrate.
Check and clean condenser coils.
Check and clean drain pan.
Check capacitors for hazardous leaks.
Inspect electrical wiring.
Inspect condenser coil.
Inspect safety devices.
Inspect ductwork for energy loss.
Inspect and test capacitors.
Flush and treat condensate drain.
Sign Up For Maintenance Now!
For prompt, affordable air conditioning maintenance, contact the professionals of Topline today at (866) 867-5463 . We provide maintenance to homes throughout northern Chicago, including Skokie, Morton Grove and Lake Villa. Click on the button below to go ahead and schedule your AC tune-up right now!
Schedule Now