Residential Central AC Installation & Replacement Near Skokie, IL
New Air Conditioning System for Chicago Homes
Purchasing a new air conditioning system should not be a frustrating experience. At Topline HVAC, our professional Chicago air conditioning contractors will provide you with all of the information you will need to make the best choice for you and your family. Our AC installation services and products are designed for your needs, with maximum efficiency to save you money in the long run while keeping you and your family comfortable and cool on those hot Chicago days. For a free estimate on a new AC system for your Skokie, IL area home, connect with the HVAC pros at Topline today.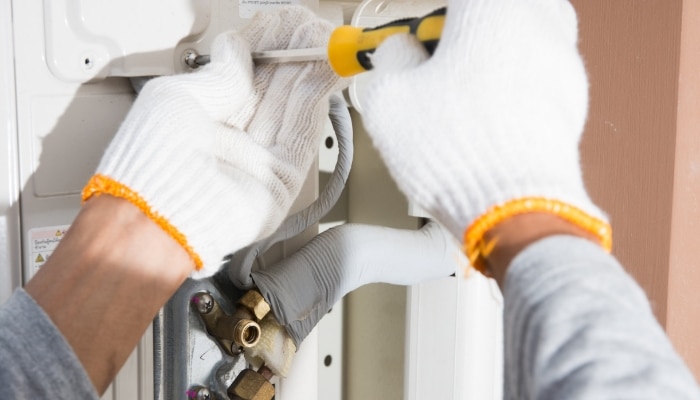 Do I Need A New Air Conditioning System?
Some signs it might be time to replace your Skokie home's air conditioner include:
Age - How old is your system? If it's more than 10 years old, chances are any major repairs will be a sign it's time to think about a new system.
Repairs - Speaking of repairs, if you keep having to call an HVAC contractor because your unit keeps breaking down, it is probably time to replace it instead of repairing it.
High Bills - Have you noticed your energy bills creeping up, especially during the summer months? Units that are not working properly have to work harder, which means running longer and less efficiently. It may save you in the long run to replace your system instead of having it run poorly.
More Efficient AC Systems Than Ever
New technology has enabled the creation of air conditioning systems that use so little electricity compared to older models. Topline performs all installations to the manufacturer's standards to ensure an accurate SEER rating and proper airflow. By investing in a new, higher efficiency system, you will save money on energy costs and electricity bills each month.
Air conditioning replacement is an investment in your Chicago area home. A new system will increase the value of your home as well as reduce your monthly operating expenses, making your home more attractive and affordable. We've helped homeowners throughout Chicagoland and in Evanston, Morton Grove and Lake Villa, to name a few. You can count on our expert services backed by over twenty years in business.
Why Chicago Residents Should Hire Topline For Their AC Installation Needs
The pros at Topline HVAC will either help you maintain and repair the system you have or replace it completely. As factory-trained technicians, we provide routine periodic inspections, licensed warranty and post-warranty repairs, and immediate emergency response as well as precise installations and replacements.
We approach every air conditioning installation with the highest level of professionalism and quality craftsmanship, as we strive for excellent quality with every air conditioner install we do. Call Topline today at (866) 867-5463 to find out why thousands of other Skokie homeowners have chosen us to install their central air conditioning. Or schedule your complimentary estimate on a new system now!
Schedule Now