Types of Heating Systems
Local Furnace Installation & Replacement Services Near Skokie, IL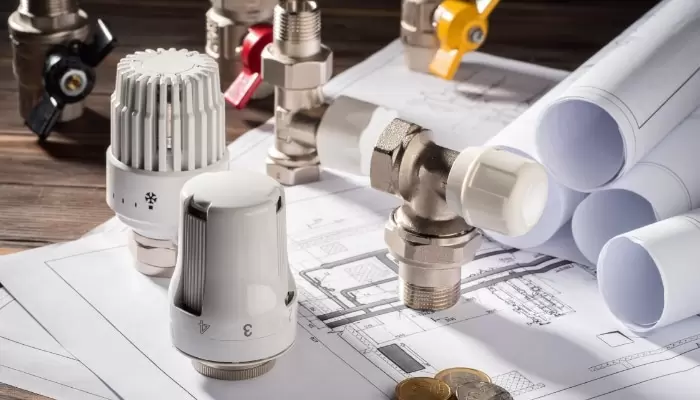 Single-Stage Furnaces
Your furnace and fan are either on or off. Pretty simple, huh? A salesperson can say that a single-stage furnace has multiple speeds. Why? Every Chicago home has a unique heat load that is supposed to be calculated for you by your heating and air conditioning contractor. The single-stage furnace does have optional speeds, but it is hard-wired to one.
Two-Stage Furnaces
Two-stage furnaces are more efficient and more effective at heating your Skokie area home. Furnaces are like light bulbs, they operate better if they are turned on and left on. If you flick a light switch on and off, over and over, that bulb is toast. The same goes for furnaces. Running at 65% for 9 minutes is better than 100% for 3 minutes several times an hour. It uses less gas and is easier on the machine.
Multi-Speed Furnaces
In single-stage furnaces, if you want your fan on for circulation – the fan is always on high. It is the only option. Not only is that hard on the utility bill, but a fan on high means the warm air is moving fast – warm air moving fast creates a cool breeze. In variable furnaces, the fan turns over slowly to maintain air circulation while being easy on the utility bill. By the way, most air cleaners and filtration devices are only active when the furnace blower is on. So the best way to utilize these accessories is to have a variable-speed blower. Switching its blower fan from a/c current to d/c current only draws 1/10 the electricity.
Why Chicago Should Hire Us For Their Furnace Replacement Needs
Topline, your trusted Chicago heating contractor, has installed thousands of new furnaces throughout the Chicago area. We have the experience and expertise to solve any furnace problems you may discover in your home.
From emergency repairs to routine maintenance, whatever is required on your furnace, Topline has trained heating technicians that are skilled in providing prompt and professional service on all makes of furnaces.
Schedule Now