Indoor Air Quality Products & Services Near Skokie, IL
Clean Indoor Air For Your N. Chicago Home
Indoor air quality is a growing concern in today's world, and it is important to make sure to have trained Chicago indoor air quality experts in charge of that air quality.
As office buildings grow ever higher, and the outside air quality, particularly in large cities, becomes substantially poorer, the common building standard has moved increasingly toward limiting exterior access to the entrances and exits.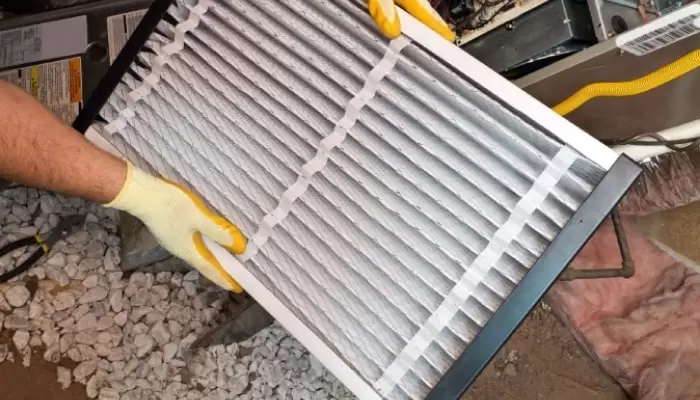 Our Indoor Air Quality Products & Services
UV Germicidal Lights - These innovative lights mimic the sun's rays to remove 99.99% of bacteria and viruses in the indoor air that your family breathes.
Humidifiers - Don't let your skin become dry and brittle in our harsh winters. A whole-home dehumidifier will add moisture to your home's air only when you need it.
Dehumidifiers - Removes moisture from your home's air leaving you cool and more comfortable on those hot summer days.
Indoor Air Quality Assessment - How healthy is the air you breathe? Find out with our indoor air quality check!
Dynamic Air Cleaners - Removes and kills odor particles, bacteria, viruses and chemicals from your home.
Duct Cleaning - Clean your return and supply ducts to free your home from unwanted debris and allergens that are trapped in your duct system.
Poor Indoor Air Quality Causes
On days when heat, humidity and smog combine to make city streets distinctly unpleasant, opening a window would provide anything but a breath of fresh air.
Another growing issue with indoor air quality is that of growing scent allergies among the population. More and more offices are fragrance-free for the comfort of those who become ill with over-exposure to perfumes - a hazard in any heavily populated building-with similar extant allergies to dust, pollen, mold and anything else that can become airborne and irritate the nasal passages.
The same issue applies to a daily increasing number of machines and fabrication processes. In the world of ever-smaller microchips, wires, and parts not yet imagined, building air quality is more important than it's ever been. It is, therefore, imperative that air conditioning, heating and ventilation systems are kept in good repair.
Get Clean Indoor Air Now!
Take a deep breath in your own home and enjoy the clean air with the products and services from Topline HVAC. Call us today at (866) 867-5463 to schedule an appointment!