Combi Boiler Systems In Skokie, IL
Residential Combi Boiler Installations
A combination boiler is referred to as a Combi boiler. It is a single unit that combines a water heater and a central heating boiler system. The hot water tap boils hot water on demand as soon as you turn it on. What's so innovative about a Combi system is that there is no longer any requirement for a storage tank. In the case of a traditional boiler, a storage tank is necessary. Many Chicago residents have been turning to this innovative appliance for their home comfort needs. Topline HVAC has the knowledge and training needed to install these special types of appliances in your home.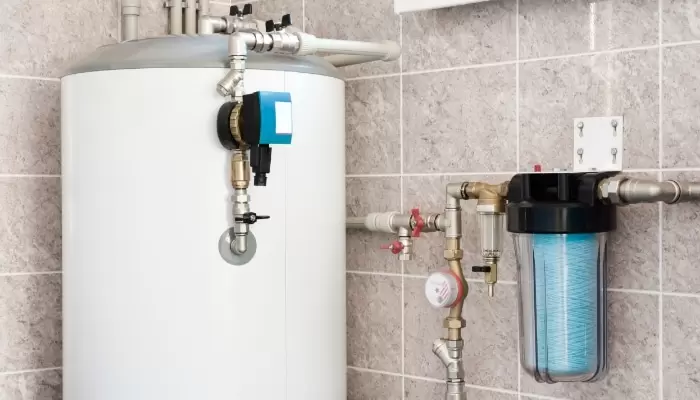 Benefits Of A Combi Boiler
Greater Efficiency - Combi boilers are very efficient and can save you on your energy usage and bills.
Greater Affordability - The cost to install a combi boiler is more affordable than compared to a furnace and water heater combined. The system is less complex and requires fewer manhours to complete the installation.
Less Space Needed - Combi boilers take up a fraction of the space a standard water heater tank would take.
Less Wait - The time it takes Combi boilers to heat up water is much less than that of a traditional boiler.
How A Combi Works
Combi boilers heat water and provide heat to a residence via radiators. They produce instant hot water by remaining on standby all of the time. As soon as you turn on the hot water tap, the boiler starts and hot water will be accessible immediately. The heat exchanger in the combi boiler transfers the majority of the heat from the burned gas inside the boiler to the cold water, heats it up and then distributes it to the taps as needed.
The control valves of combi boilers function in separate directions. As needed, these valves allow water to flow through the central heating system or reroute it to the hot water tap. A combi boiler cannot do both functions at the same time. You can also pre-set your preferred temperature, and the boiler will operate in conjunction with the room thermostat to guarantee that your home is heated to your preferences.
Connect With The Heating & Air Pros
Would you like to learn more about Combi boilers and if one would be right for your Skokie area home? Call Topline HVAC today at (866) 867-5463 !